Mission Statement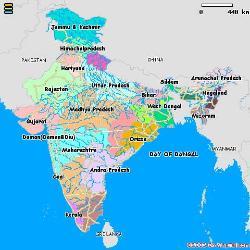 PURPOSE:

The Indian Association of San Joaquin County shall initiate; cultivate; and support cultural and traditional Indian Values.

HARMONY:

The Association shall promote friendship, tolerance, and mutual understanding among the members, between members, and with other communities.

HERITAGE:

The Association shall promote heritage of India and promote ties with National and International Associations with similar interests.

CULTURE:

The Association shall actively encourage the members to preserve and promote the valuable Indian traditions such as

a) Cultural and religious Harmony

b) Peaceful co-existance

c) Activities that promote self-development

d) Strive to achieve all around excellence in life.

CHARITY:

The Association shall try to raise funds on a voluntary basis and contribute funds to worthy causes including educational, cultural, spiritual, and non-profit organizational activities in the US and abroad.
---